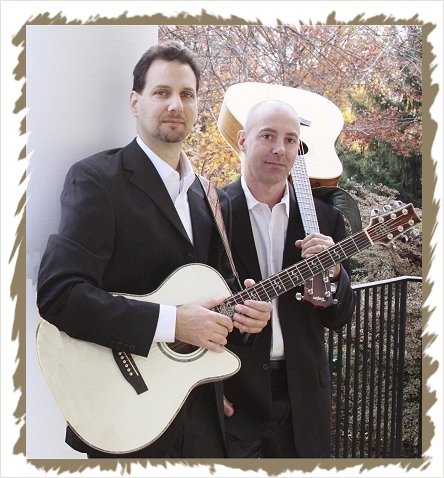 ACOUSTIC MORNINGWOOD BROTHERS
THE PARADISE VENDORS
The Paradise Vendors is an acoustic duo, comprised of Morningwood Brothers members Harvey Wechter & Jeff Fariello.
We cover a wide and diverse range of material by such artists as Stevie Wonder, The Beatles, Eric Clapton, Elvis Costello, The Doobie Brothers, Squeeze, and The Eagles... just to name a handful.
With emphasis on vocal harmonies, we shine most in settings where people want music that is enjoyable and interesting, without being intrusive or overbearing; settings in which the audience can both talk and listen with ease.
We strive to create an atmosphere in which we ourselves need not be the main focus, unless the listener chooses to focus on us... which is also fine with us!
The Paradise Vendors have been playing together for over a dozen years, providing live acoustic music to restaurants, pubs, special events, private parties, etc...
A few examples of what we do below... check it out!